Building Construction
Construction is the definition of art and science in order to produce an edifice, it is the techniques and engineering involved in the assembly and erection of structures. The erection of materials to create buildings, from residential or commercial high rises to football stadiums or libraries; each project requires meticulous design and project management to ensure each critical and complex stage is accomplished.
Whilst serving the most well-rounded professionals, the very nature of building construction and architecture also leaves every individual a wide range of choices in which they can deepen and focus their career - from planning to design, technical, construction and management. Furthermore, a variety of building typologies and sectors, such as: mixed use, hospitality, transportation, institutional, residential or commercial schemes offer every individual the greatest freedom to engage in a field tailored to their desires and talents.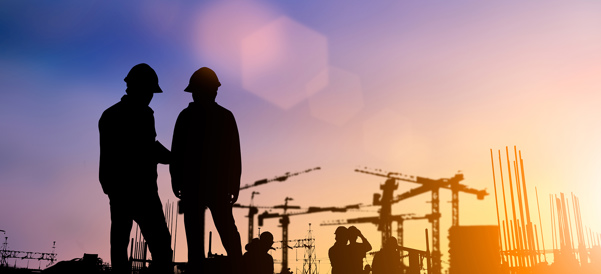 Architecture is primarily the design process of the construction industry. Professionals in this sector are involved in securing a brief from the developer that identifies their functional, spatial and subjective requirements of their proposed project. The architectural studio translates the brief into drawings and specifications for client discussion, authority approvals and finally construction. Architects can specialise in any part of that process and may become involved in urban design, master planning, interior design and/or project management.
Providing Building Services are what make a building come to life, it must do what it is designed to do but also provide a space where people can live and work. It is Building Services along with the management and science that enables great advances in this sector. One must understand all MEP service systems holistically with reference to their financial, environmental and social impacts - working alongside Architects, Designers, Structural Engineers, Quantity Surveyors, Facility Managers and Building Tenants to produce plans that are specific. Appropriate and responsive solutions create a balanced and controllable internal environment to provide integral building performance encompassing Sustainability.