Infrastructure
The world is rapidly expanding with every country's culture trying to keep up with the huge demand of public life. With a vastly increasing population and the need for both new build and refurbishments of existing infrastructure projects in the developing and already developed countries, it is crucial that the infrastructure continue to grow and innovate to keep up with these demands.
The arteries of the built environment continue to pump the global population in the form of roads / highways, bridges, tunnels, underground construction, rail and buildings. With the global economy heavily reliant on one another it is imperative that communications are developed and improved to withstand the huge level of population traffic.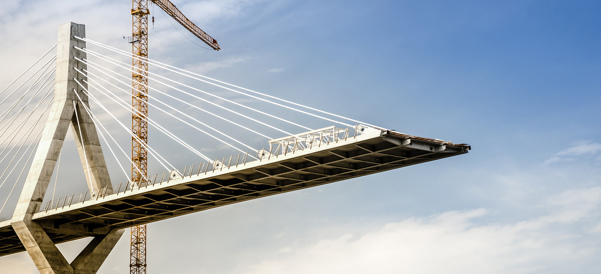 Geotechnical can be used for a variety of different sectors and industries as a starting point for any potential civil, structural or building construction project. The grounds of any development need the upmost expertise of integrity to help produce an incredible structure from design to completion, every project has a beginning.
Tunnelling plays a critical role across transport infrastructure projects acting as a network to connect people throughout remote locations, urban areas and countries in our modern world, often presenting significant challenges which requires a high level of expertise and innovation. Tunnelling keeps the planet connected under the surface and maximises the Earth's space.